Regular price
Sale price
$14.95 USD
Unit price
per
Sale
Sold out
PERFECT FIT FOR ELLINGTON PENS: Our premium ink cartridges are specifically designed to fit Ellington Pens, providing a perfect fit every time. This ensures that your ink flows smoothly and evenly, without any leaks or spills. You'll never have to worry about wasting ink or ruining your pen with poorly fitting cartridges.

EXPERT INK QUALITY: Our ink cartridges are filled with the highest quality ink, delivering rich, vibrant colors that make your writing stand out. Whether you're writing notes, letters, or journal entries, our ink will make your words pop off the page. Plus, the high-quality ink dries quickly, preventing smudging and ensuring your writing stays crisp and clear.

24 VALUE PACK: Our premium ink cartridges come in a convenient value pack that includes 24 cartridges, so you won't have to worry about running out of ink anytime soon. This pack provides a long-lasting supply of ink that will keep you writing for weeks or even months. You can enjoy the benefits of our premium ink cartridges without having to constantly replace them, saving you time and money.
100% SAFE AND NON-TOXIC: We know that safety is important to you, which is why our ink cartridges are formulated with a balanced Ph level and are non-toxic. This means that they are gentle on your pen and safe for you to use. You can write with confidence, knowing that our ink is not harmful to your health or the environment.

SMOOTH, LUXURIOUS WRITING EXPERIENCE: Our ink cartridges provide uninterrupted and smooth ink flow, ensuring that your writing is effortless and consistent. You won't have to worry about your ink skipping or running out mid-sentence. With our ink cartridges, you can focus on your writing and let the ink flow smoothly onto the page.

COMPATIBLE WITH OTHER FOUNTAIN PENS TOO: Our ink cartridges are not just designed for Ellington Pens - they are also compatible with other fountain pens that accept international standard size cartridges. This means that you can enjoy the benefits of our premium ink cartridges no matter what type of fountain pen you use. You'll have a versatile option that can be used across different pens and even shared with friends.
Share
View full details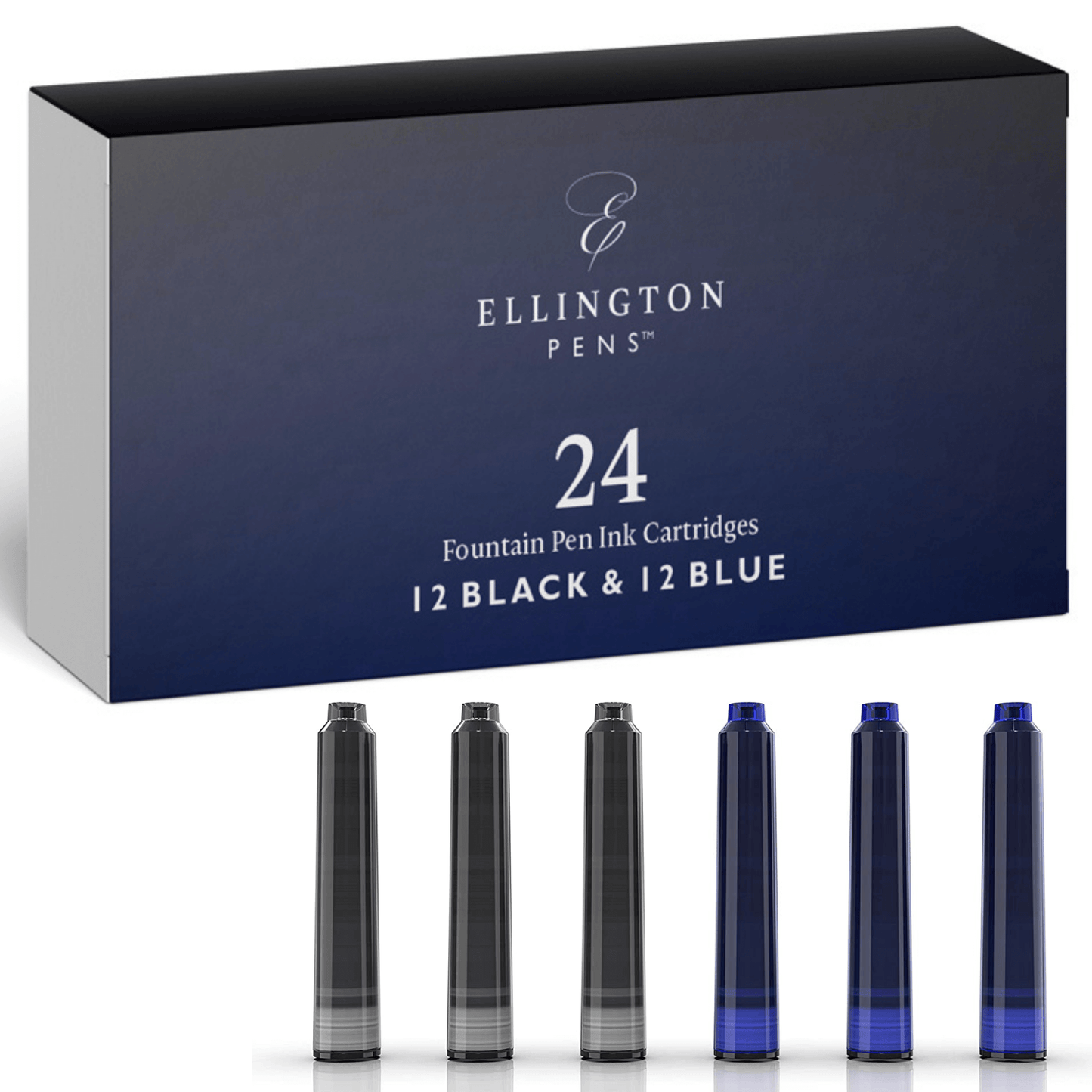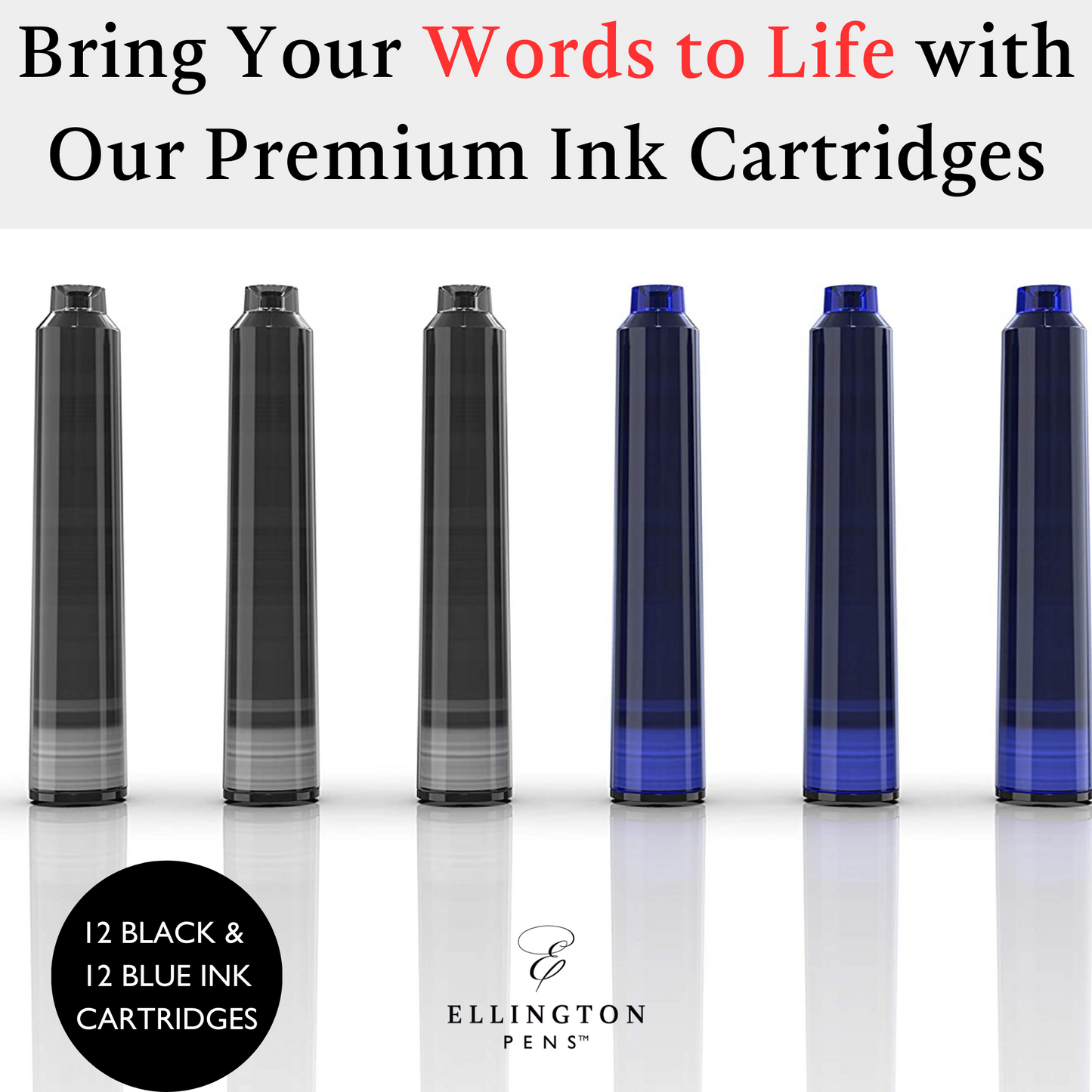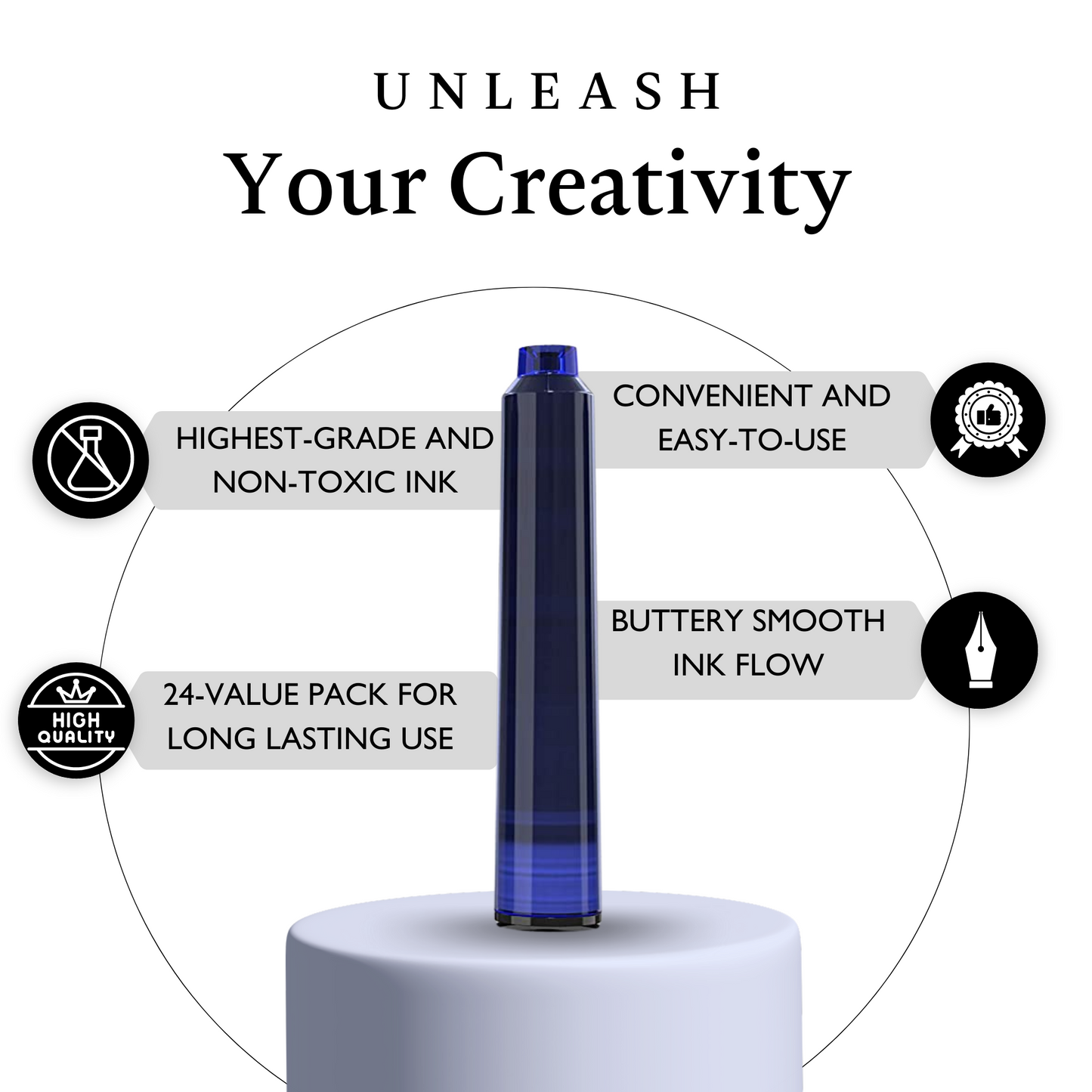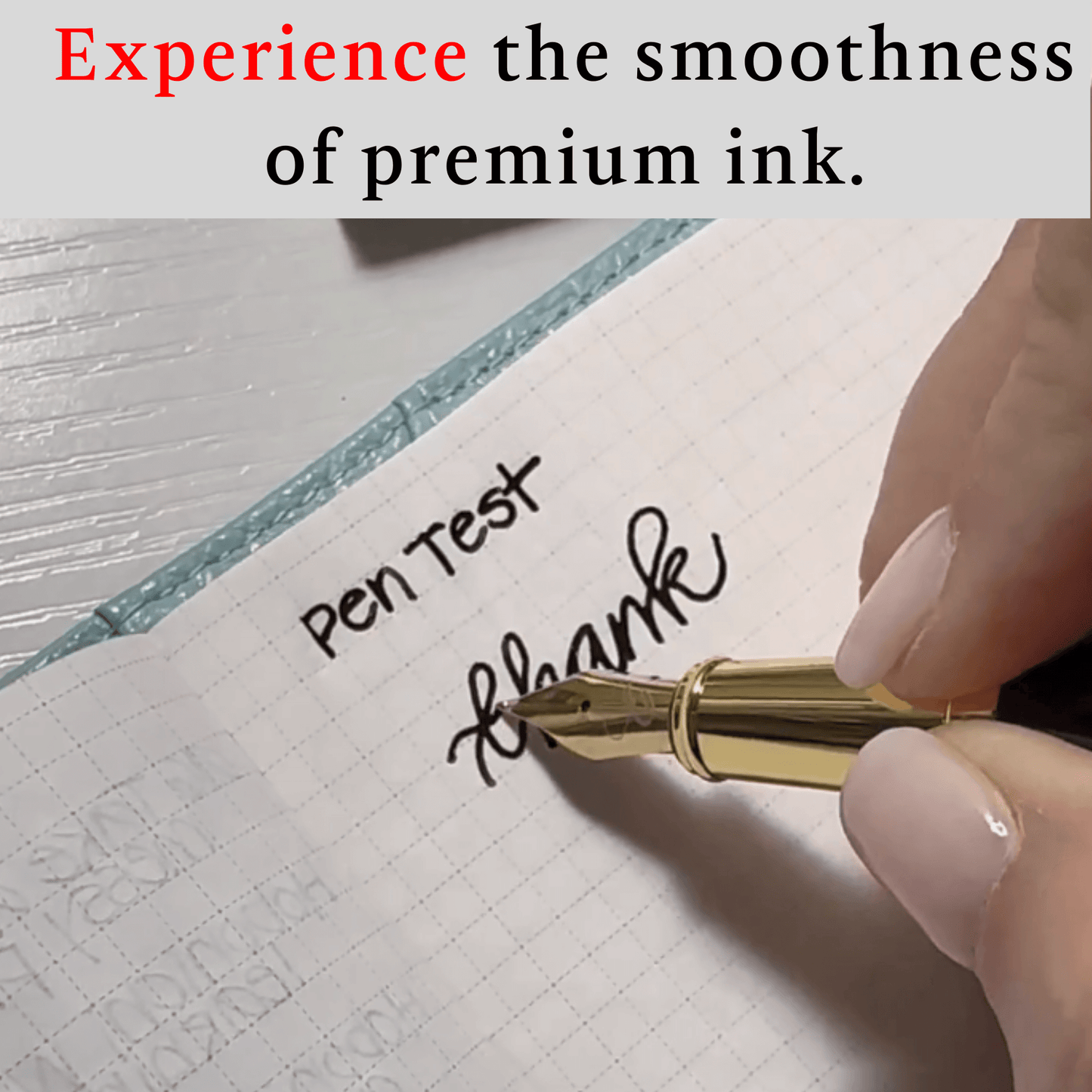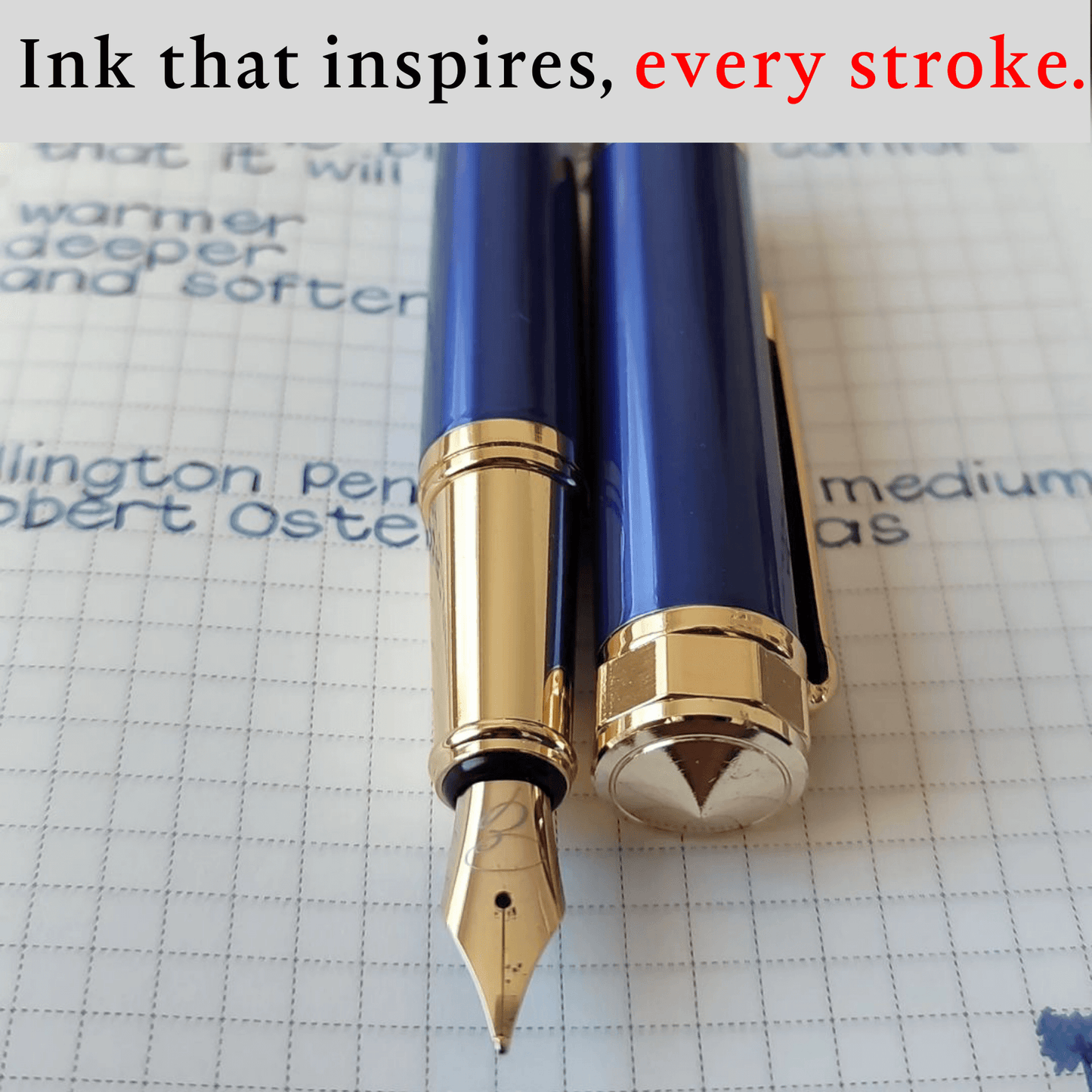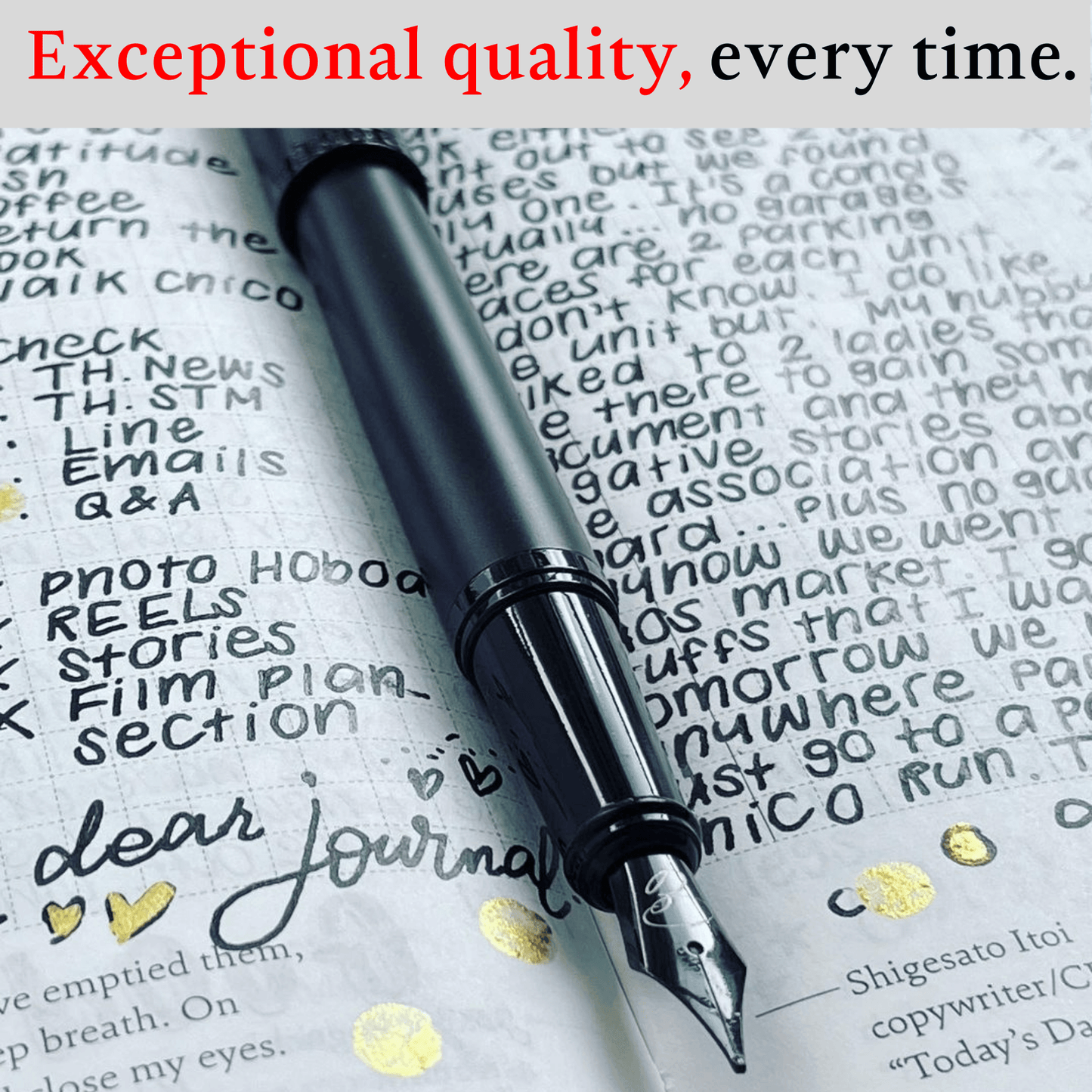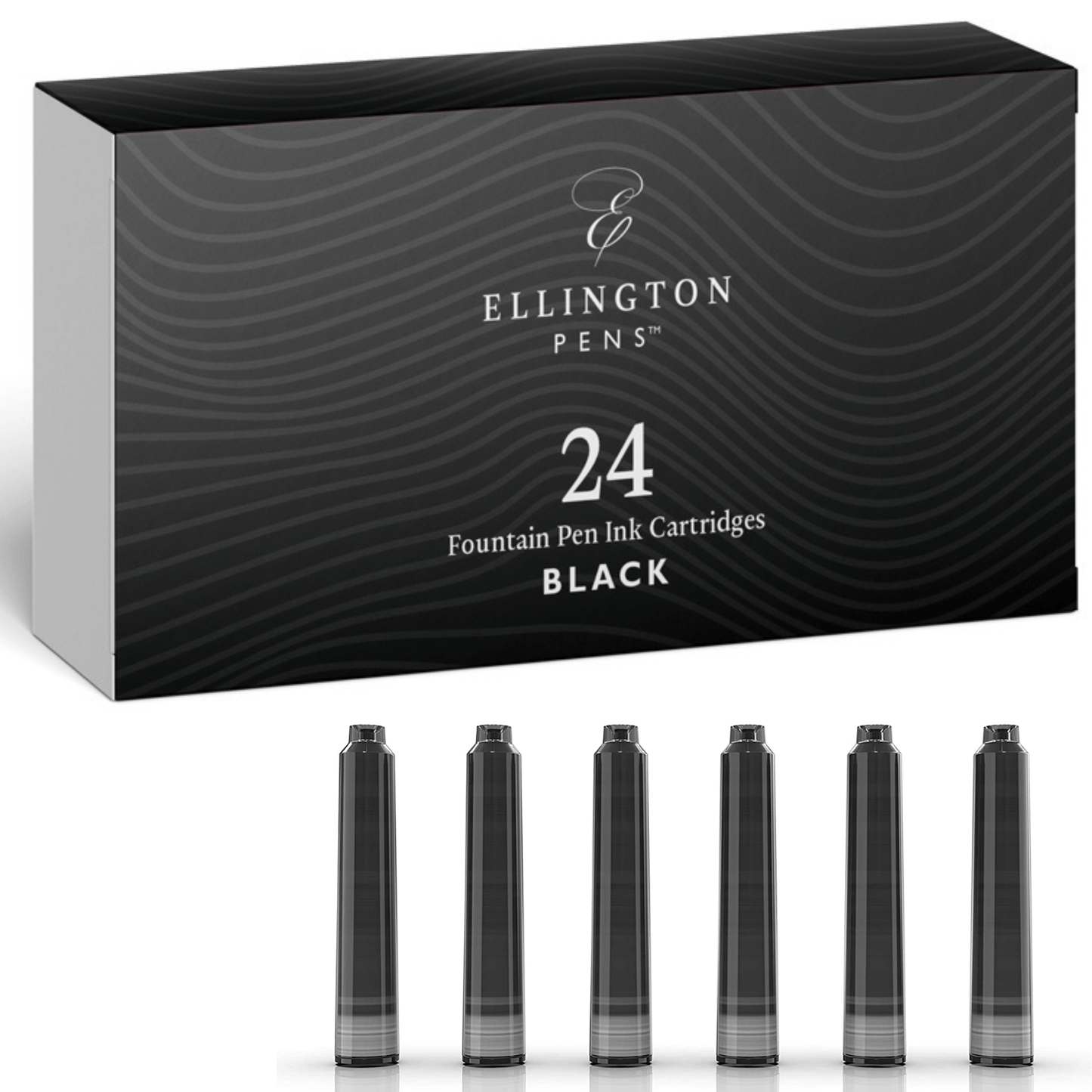 As Smooth As It Is Classy
I've recently gotten interested in fountain pens, so when an ad for Ellington Pens appeared in my FB feed I was quite pleased...so pleased, in fact, that I ended up buying three pens (two for myself and one for a fellow pen-enthusiast friend). First, there is no denying that the pens are gorgeous. Second, the writing experience itself is smooth and effortless. Third, my concern about the drippy ink I've experienced with other fountain pens was never realized.
Now comes the hard part: improving my handwriting. I am hopeful that having a beautiful, perfectly weighted, smooth writing implement will help me to slow down and achieve an improvement in my cursive penmanship. I anticipate that practice sessions will be a sort of meditation for me, and I'm already looking forward to them.
I suspect that my first purchase of Ellington pens will not be my last, and I wish happy writing to all!
Thank you so much for taking the time to share your experience with Ellington Pens! We're thrilled to hear that you find our pens gorgeous and that the writing experience has been smooth and effortless for you. It's wonderful to know that you're using them as tools to improve your handwriting and that they bring a sense of meditation during your practice sessions.
We greatly appreciate your support and are excited to have you as part of the Ellington Pens community.
Refill Ink Cartridges - 24 Pack - Compatible with Ellington Pens
Excellent Writing Instrument
I love my new Ellington Fountain Pen! As a child in Catholic school on the 1950s, we were required to use only fountain pens. If anyone came to school with a ballpoint pen it was confiscated by the nun. This pen brings back memories, but is a much more elegant instrument than the fountain pens we used back then. It writes so smoothly, I find myself looking for reasons to use it.
Thank you so much for sharing your wonderful experience with our Ellington Fountain Pen! We're thrilled to hear that it not only brings back nostalgic memories but also impresses you with its elegant design and smooth writing. It's always a joy to know that our pens are appreciated for their craftsmanship and performance. :)
Remarkable Writing Pens
I really love writing with my pens. I have several name brand ones and will use them for gifts. The ink is also very good. But as the merchandise is GOOD the sales department need to be worked on. I told one thing and ended up paying another and costing me more. After I was instructed what to do and did I was informed that my request was not fast enough. I originally wanted a Medium nip I ended with a Fine. When I write my name on certain documents I it to be broad and proud. But I that's the change we take when we purchase on line. It would have cost me more to return so I kept it. Which now I am leery about your sales department. David M.
They work great
Once I learned how to install the refills everything was and is working well. You see, I had neglected to take the "bladder " out of the pen. Silly me!. For us old school folks, might I suggest you include simple instructions? Thanks
Worldwide Shipping

1 Year International Warranty

Smoothness Guaranteed