7 Reasons Why the Ellington Pen Is the Main Hit Of 2023 in the Pen World
"Such a beautiful and affordable pen and writes so smooth. The first pen that I keep on the table to actually use it when I want to write something." Jeanne C, Boston MA
With over 1,439 verified 5-star reviews, those who have tried the Ellington Pen promise that it is at the top of their pens list ratings.
Unparalleled Writing Experience
Fountain pens provide a smooth, fluid writing experience that can't be matched by ballpoint or rollerball pens. The ink flows effortlessly from the nib onto the paper, allowing for beautiful, expressive writing with minimal pressure. Say goodbye to cramped fingers and hello to a newfound love for writing!

Environmentally Friendly
By using a refillable ink cartridge or converter, fountain pens significantly reduce waste compared to disposable pens. Not only will you save money in the long run, but you'll also contribute to a greener, more sustainable future. Mother Earth will thank you!

Personalized Writing Style
With a variety of nib sizes and styles, you can customize your writing experience to suit your unique preferences. Whether you prefer a fine, medium, or broad nib, the world of fountain pens has you covered. Unleash your inner calligrapher and watch your words dance on the page.

Elegance and Prestige
Fountain pens are more than just writing instruments—they're a symbol of sophistication and class. Owning a fountain pen elevates your personal brand and demonstrates your commitment to quality and craftsmanship.

The Perfect Gift
Struggling to find a memorable gift for a special occasion? Look no further! A fountain pen is a thoughtful, personal present that will be treasured for years to come. Whether it's a graduation, promotion, or birthday, a fountain pen is the perfect way to mark a significant milestone.

Easy on the Wrist
Fountain pens require minimal pressure to glide across the page, allowing you to write for long hours without any strain on your wrist. Enjoy a comfortable and pain-free writing experience that keeps your creative juices flowing.

Timeless Charm
Fountain pens possess a timeless charm that transcends generations. As a bridge between the past and the present, these pens connect us to a rich heritage of written communication. Embrace the nostalgia and relish in the art of slowing down, as you put pen to paper with intention and care.
Armed with the knowledge of fountain pen benefits, it's time to dive into this thrilling writing adventure.
We dare you to elevate your writing game with Ellington Pens. Don't just take our word for it—experience the difference for yourself!
Raved about by pen enthusiasts all over the world, with over 1500 5-star reviews
"The hype is for real!" - Sandy Quisenberry
"Thank you Ellington Pens!" - Sheila M.

Left-Handed? We've got you covered!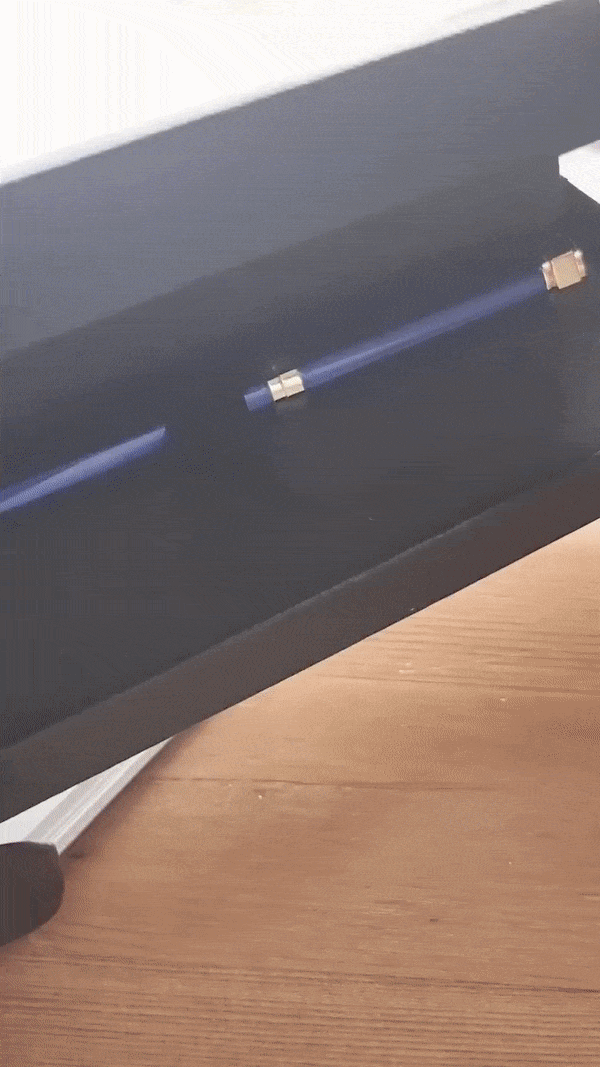 Luxury Fountain Pens Without the Luxury Price Tag
Click the link below to start your new fountain pen journey with Ellington Pens. Your future self will thank you for it!
OK, I WANT ONE!
"Should cost 10x its price" - John lson