Regular price
Sale price
$18.95 USD
Unit price
per
Sale
Sold out
INTRODUCING ELLINGTON PENS PREMIUM FOUNTAIN PEN INK - THE PERFECT COMPLEMENT FOR YOUR ELLINGTON PENS!

Specially Crafted for Ink Converters: Our premium fountain pen ink is meticulously designed to be the perfect refill solution for ink converters used in Ellington Pens. With precision engineering, our ink ensures a flawless writing experience every time you refill your pen. Say goodbye to leaks and spills, as our ink guarantees a smooth and consistent flow, preserving the elegance of your writing.

Expert Ink Quality: Elevate your writing with our superior ink quality. Filled with the highest grade ink, our formula delivers rich, vibrant colors that bring your words to life on paper. From important notes to heartfelt letters or cherished journal entries, your writing will captivate and leave a lasting impression. Rest assured, our high-quality ink dries quickly, preventing smudging and preserving the pristine appearance of your writing.

Generous 50ml Ink Bottle: Never run out of ink again! Our premium fountain pen ink comes in a generous 50ml bottle, providing you with an ample supply for numerous refills. This ensures you can write for an extended period without the need for frequent replenishments. Save time and money while indulging in the benefits of our premium ink bottle.

Safety First - 100% Safe and Non-Toxic: Your safety is our top priority. Our ink bottle is formulated with a perfectly balanced pH level and is completely non-toxic. Refill your pen with complete confidence, knowing that our ink is both gentle on your converter and safe for you and the environment.

A Luxurious Writing Experience: Experience the ultimate smoothness with our ink bottle. Enjoy uninterrupted ink flow and a consistent writing experience, allowing your creativity to flow effortlessly onto the page. Refill your Ellington Pen with ease and watch your thoughts materialize beautifully with every stroke.
Share
View full details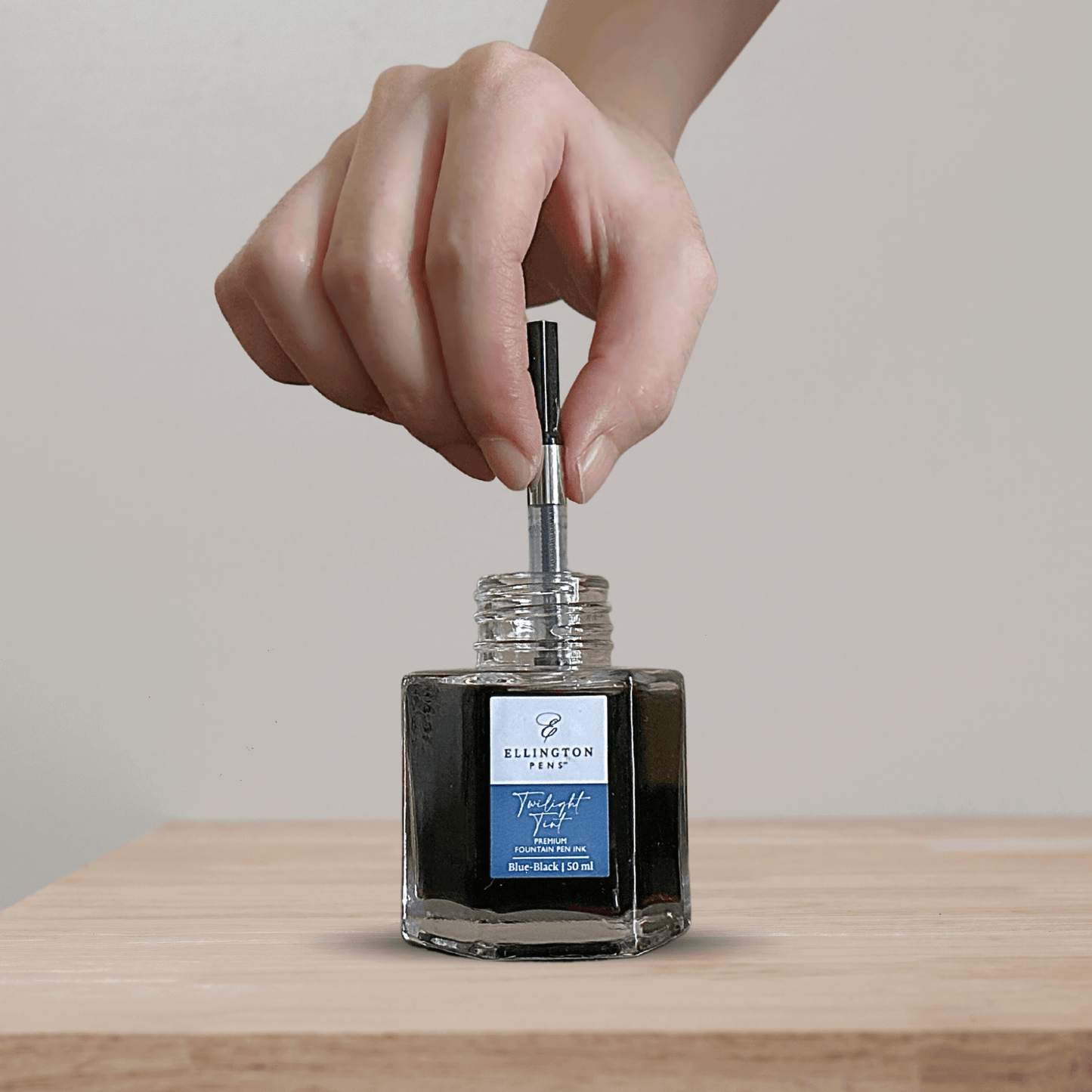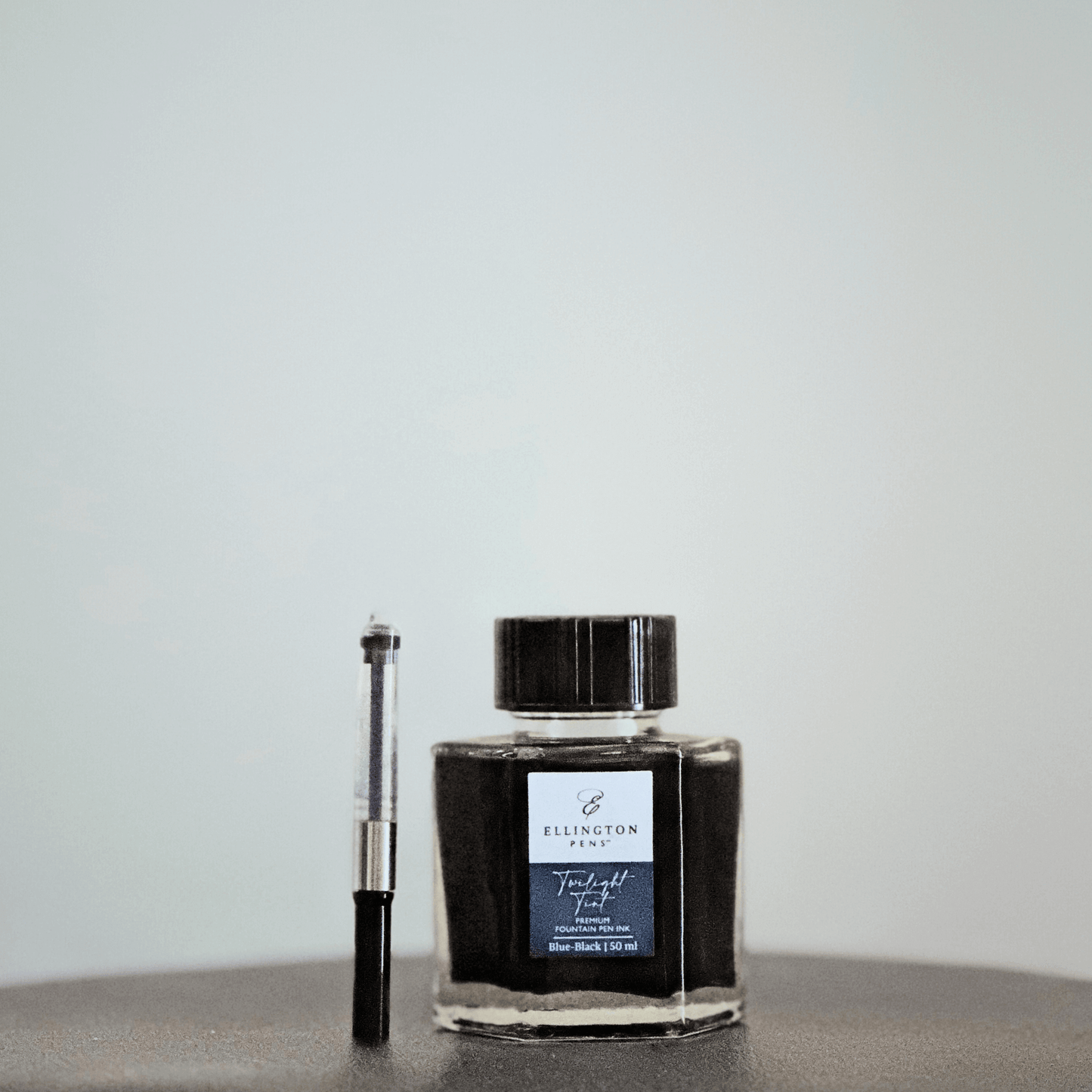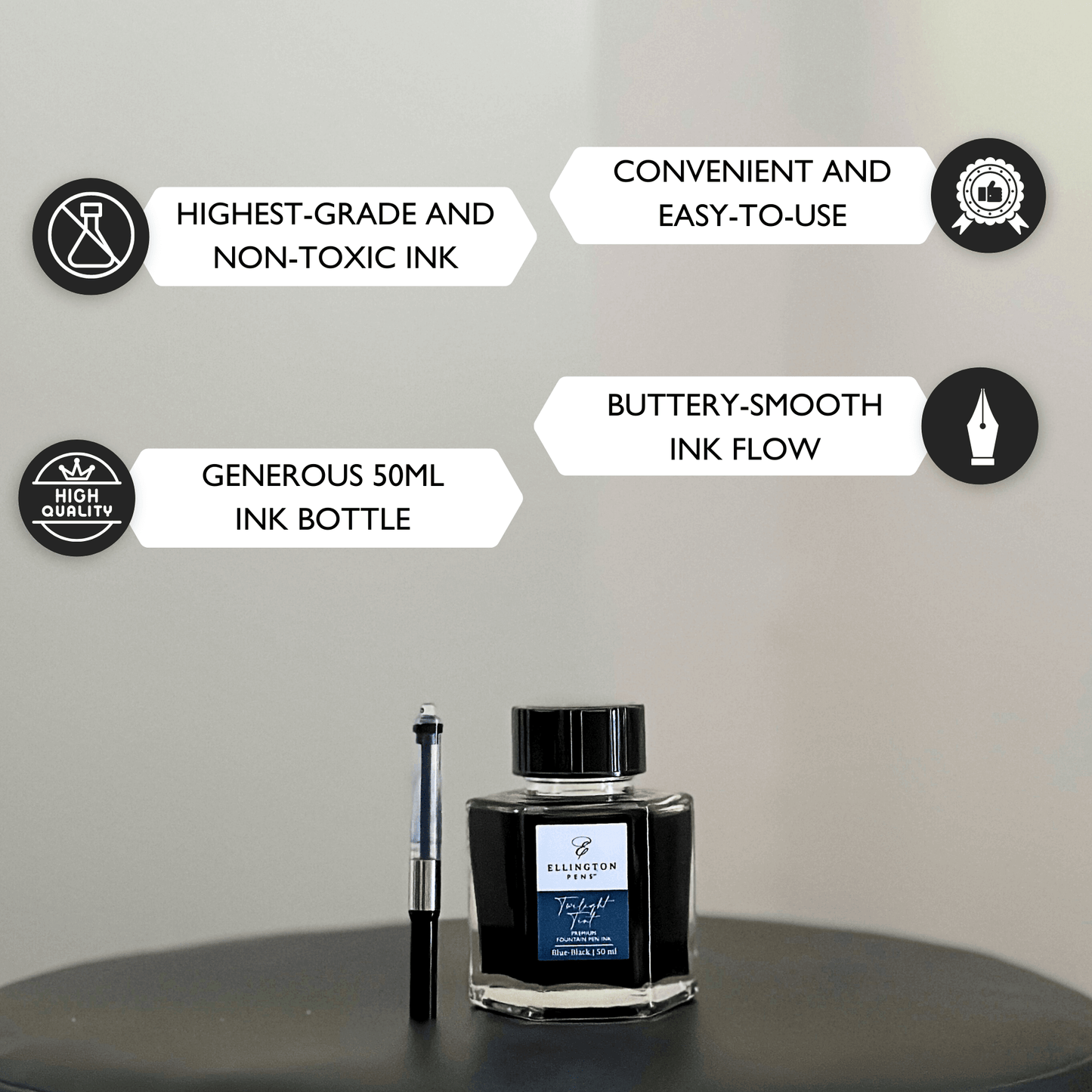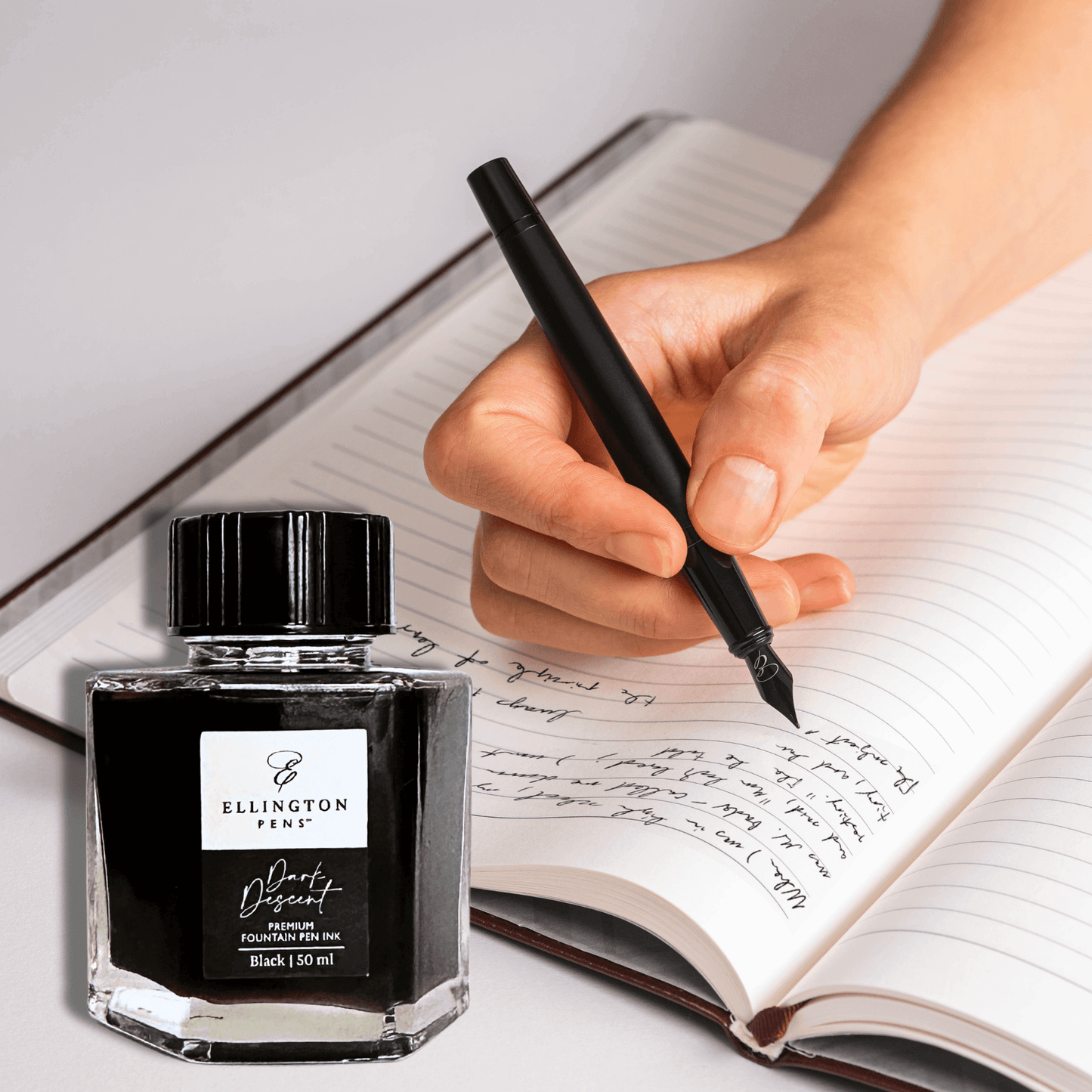 Elegant and durable
I have troubles when writing, I break pencils, Bics, plastic pens in half. I needed something durable. The extra fine point Allie's me to write for get periods of time without refills. The only regret, I forgot to get black ink. Caddy o problems today, but fun to write with.
Terrific Pen
Great feel in your hand, write very smoothly and the ink dries quickly. I love the pen.
Smooth, nice looking ink
The ink flows smoothly. It has a pleasant color that is good for most anything.
My bottle had leaked before it arrived. It was a mess but not much had been lost. I notified the company, just to let them know. I later received a new bottle. Unnecessary but appreciated. Uncommon customer service.
Ellington Pen Ink
I'm very happy with the ink bottle. The filling of the ink converter that came with your pen is awesome the way it works. I will add that you use some good tweezers to hold the ink converter to place in ink bottle to fill. Don't know about anyone else but it really helped to not accidentally get ink on your fingers/hand. Let me tell you, this ink is good. However, not easy to get off your skin, lol. Well worth the clean up for sure. I did use tweezers on my other Ellington Fountain pens to fill ink converters and it was a lot better, no ink on fingers or hand.
Worldwide Shipping

1 Year International Warranty

Smoothness Guaranteed