Regular price
Sale price
$42.95 USD
Unit price
per
Sale
Sold out
"This is my first fountain pen purchase in years, and the positive reviews for this one did NOT lie. The weight screams quality and durability. This pen is a fantastic way to dip your toe in the fountain pen pool without breaking the bank and still have a great experience. I'd definitely buy another one." - Greg S.
Emeraled Enigma is an affordable yet luxurious fountain pen, handcrafted in England with black resin and gold trimmings,

 

perfect for sophisticated writing.


With its

 

inimitably smooth writing experience, Noble Heritage is guaranteed to elevate your writing and impress even the most discerning writers.


Ergonomically designed to fit your hand perfectly, this unique instrument of self-expression allows you to

 

write in absolute comfort

 

and produce perfect ink strokes every time.


A range of fashionable finishes caters to your unique taste and sensibility, ensuring that there is

 

a design that speaks to you.


The piston converter makes it effortless to refill the pen with ink, and the gold-alloy Medium nib

 

ensures sophisticated fine writing.


Presented exquisitely in a luxurious gift box with a piston converter and 3 starter ink cartridges, Noble Heritage is

 

the perfect gift for any writer.


Backed by a 1 Year International Warranty, you can

 

buy with confidence.


Add Emerald Enigma to your collection today and

 

experience the luxury and comfort of writing

 

with a truly exceptional fountain pen.
Share
View full details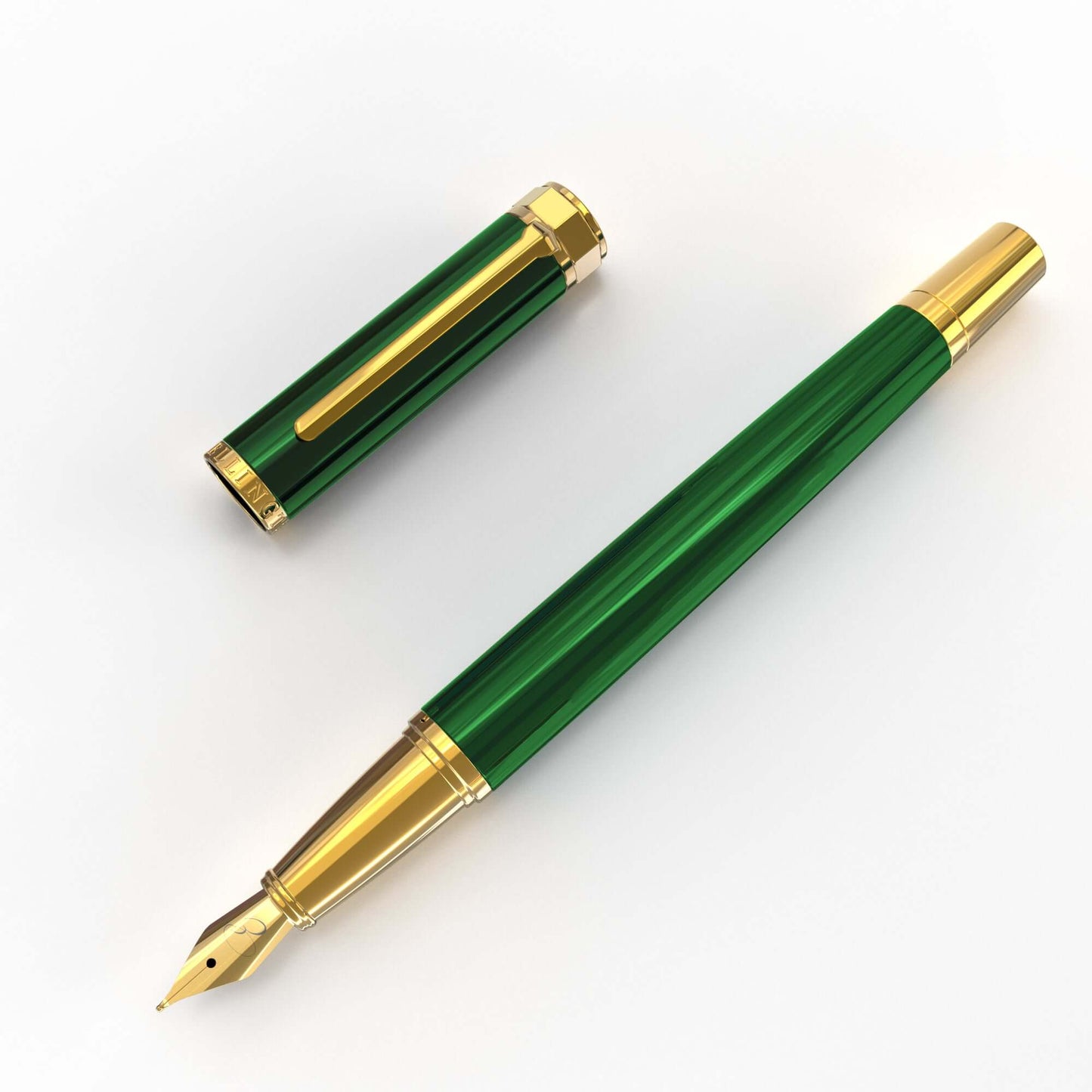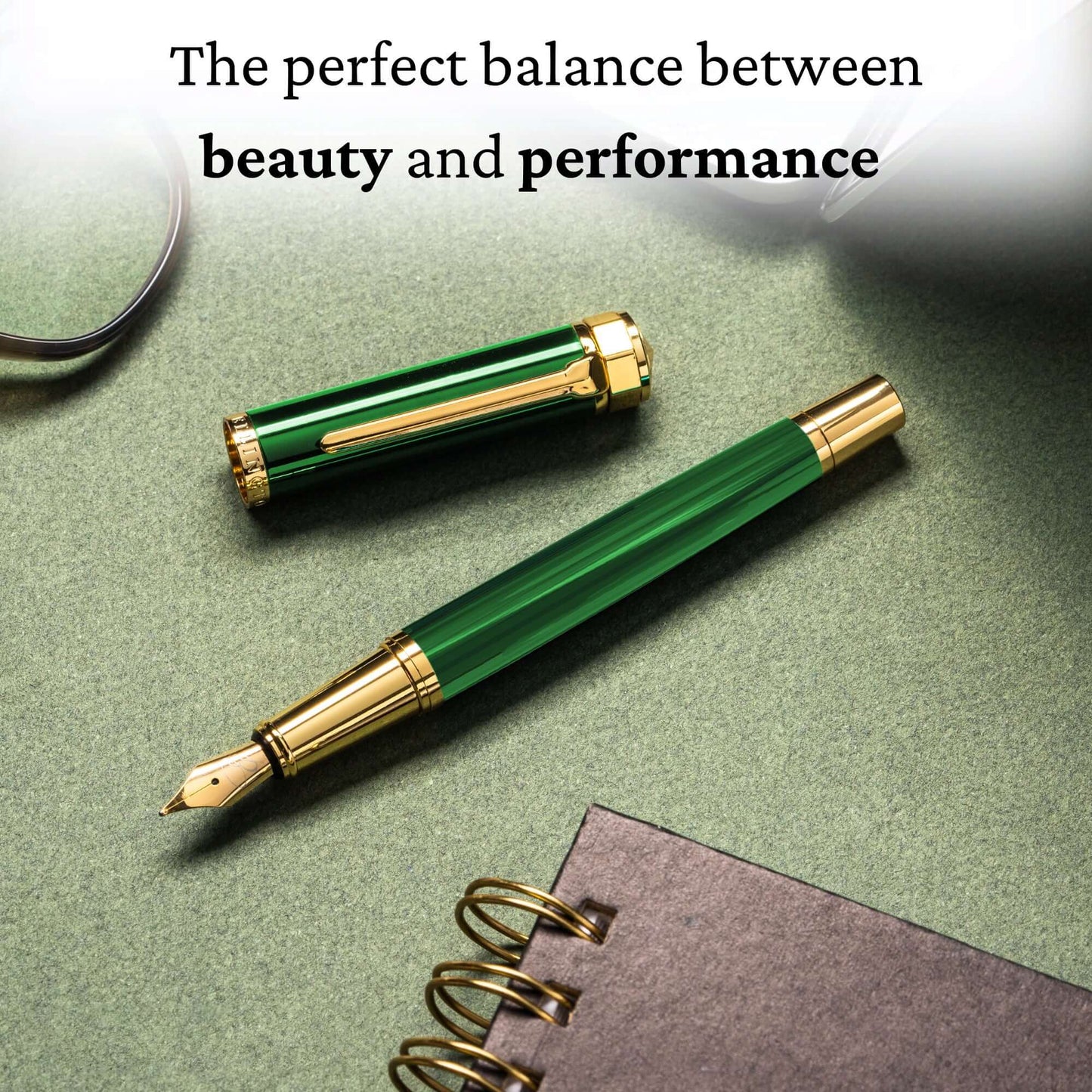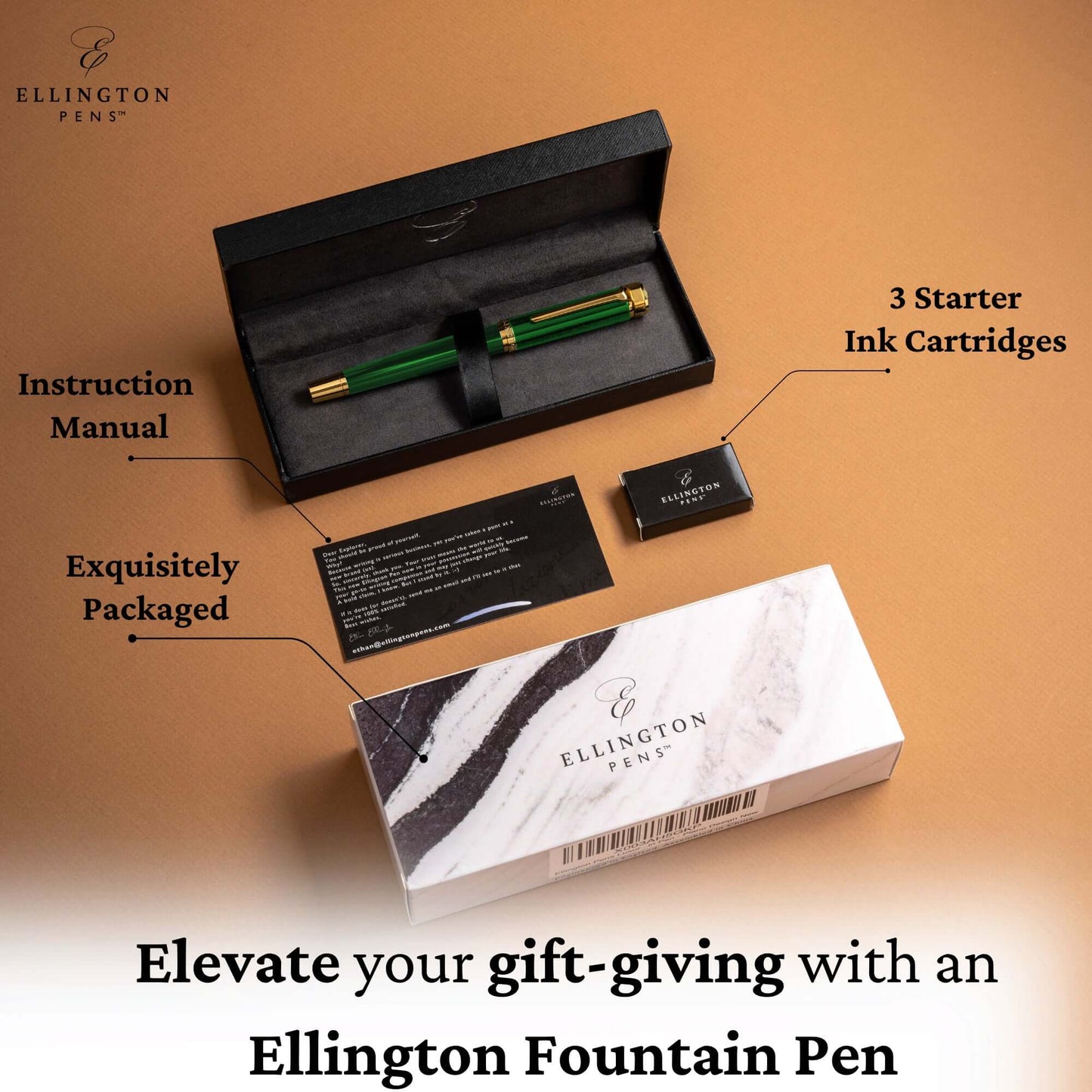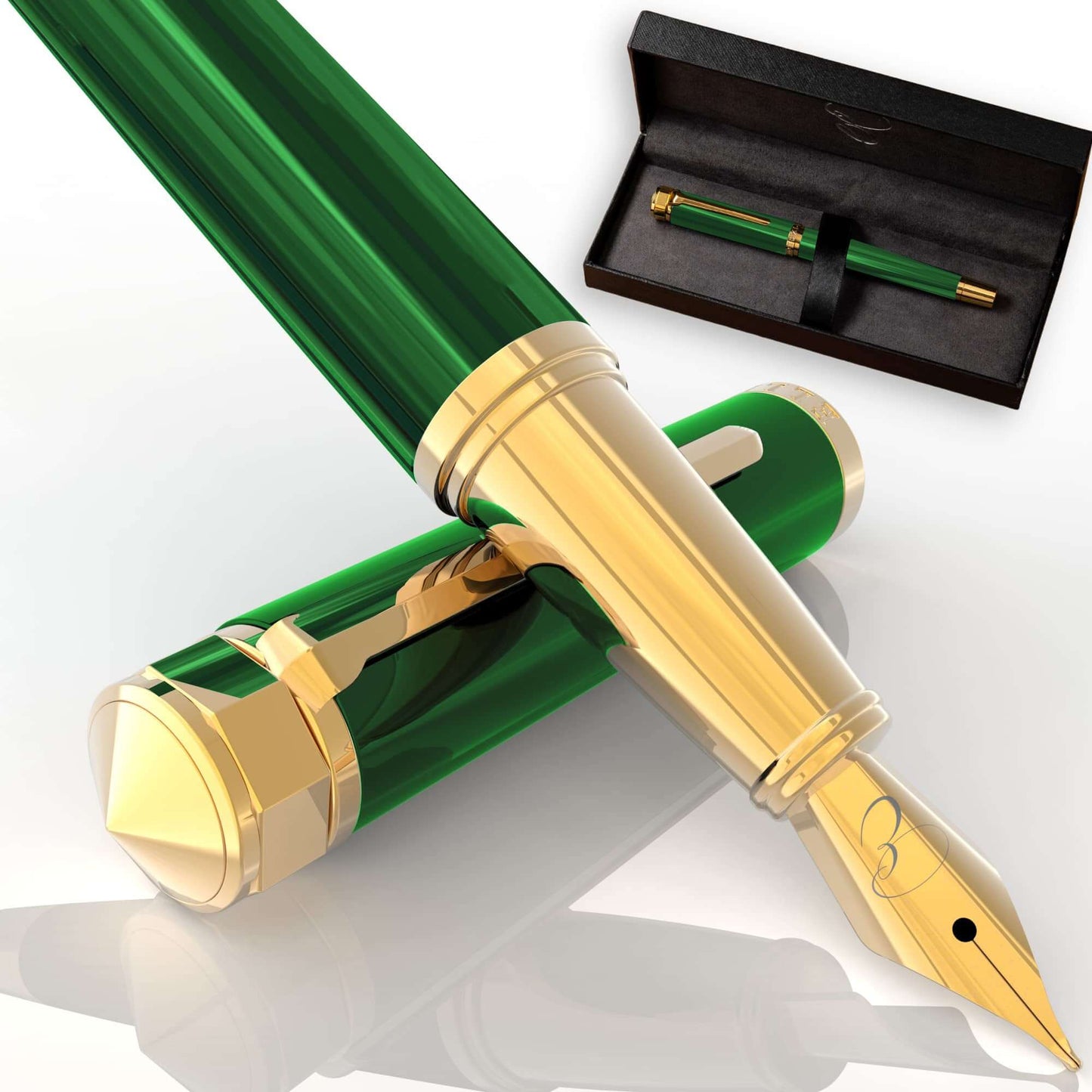 As Smooth As It Is Classy
I've recently gotten interested in fountain pens, so when an ad for Ellington Pens appeared in my FB feed I was quite pleased...so pleased, in fact, that I ended up buying three pens (two for myself and one for a fellow pen-enthusiast friend). First, there is no denying that the pens are gorgeous. Second, the writing experience itself is smooth and effortless. Third, my concern about the drippy ink I've experienced with other fountain pens was never realized.
Now comes the hard part: improving my handwriting. I am hopeful that having a beautiful, perfectly weighted, smooth writing implement will help me to slow down and achieve an improvement in my cursive penmanship. I anticipate that practice sessions will be a sort of meditation for me, and I'm already looking forward to them.
I suspect that my first purchase of Ellington pens will not be my last, and I wish happy writing to all!
Emerald Enigma
A beautiful pen. I'm eager to use it. It's been a long time since I've used an ink pen.
Thank you for your 5-star review! We're thrilled to hear that you find our pen beautiful and that you're excited to use it. Returning to the world of ink pens can be a delightful experience, and we hope your Ellington pen brings you joy and smooth writing.
Great pen!!
I now own four Elington pens and each on is buttery smooth! I chose the extra fine nib and I really love the way they write. The balance is exceptional, whether posyed or not. I recommend Elington pens to all of my friends!
Thank you so much for your support and recommendation! We're thrilled to hear that you're enjoying your Ellington pens and that they write so smoothly for you. If you ever need anything else or have more friends to share the joy of writing with, we're here for you! Happy writing! ️
Great writing pen
Writing with the pen is very smooth and comfortable.
Gem of a pen!
Gorgeous! Well balanced. I chose the medium bib. It almost floats across the page…it's that smooth. A visiting corporate coworker tried to steal it! I got it back and told her where I bought the pen…expect a sale—she's that enamored with my pen!
Thank you for your wonderful review! We're thrilled to hear that you're enjoying your Ellington pen, and it's fantastic to know that the smooth writing experience and balanced design have left such an impression. Your pen's allure even caught the attention of your coworker – we appreciate your sharing our secret! We look forward to serving you and your coworker in the future. Enjoy your writing adventures!
Worldwide Shipping

1 Year International Warranty

Smoothness Guaranteed