Regular price
Sale price
$43.95 USD
Unit price
per
Sale
Sold out
"I would say that one of my favorite fountain pens is Ellington Pens, because it is such a sleek-looking pen. It's always been a personal goal of mine to have a good pen and I really think this one suits my style. Plus not to mention that they write so well!" - Charles W.
High-quality craftsmanship and design for a luxurious and professional writing experience that is d

esigned in England and finished to the highest standards.


Sleek, elegant design that adds a touch of luxury to your writing and enhances your writing experience by providing a comfortable and stylish instrument for expression.


Match your unique taste and sensibility that allows you to express your individuality and personality through your writing instrument.


Provides a smooth, effortless writing experience with high-quality materials for lasting durability that includes 3 cartridges and 1 ink converter. 


Each pen comes exquisitely packaged in a luxurious gift box which makes for a perfect gift for yourself or someone special.


Ensures your investment is protected and provides peace of mind with its 1 Year International Warranty.
Warranty

We offer 1 Year International Warranty on all Ellington Pens. Any issues, shoot us an email!  
Shipping & Returns

Free & Fast 2 Day Shipping in the US and UK. Super affordable rates worldwide.

30 Day hassle-free returns and refunds.
Nib Size

Medium Nib (0.5mm), made of gold alloy. (more nib sizes to come in the near future!)
Share
View full details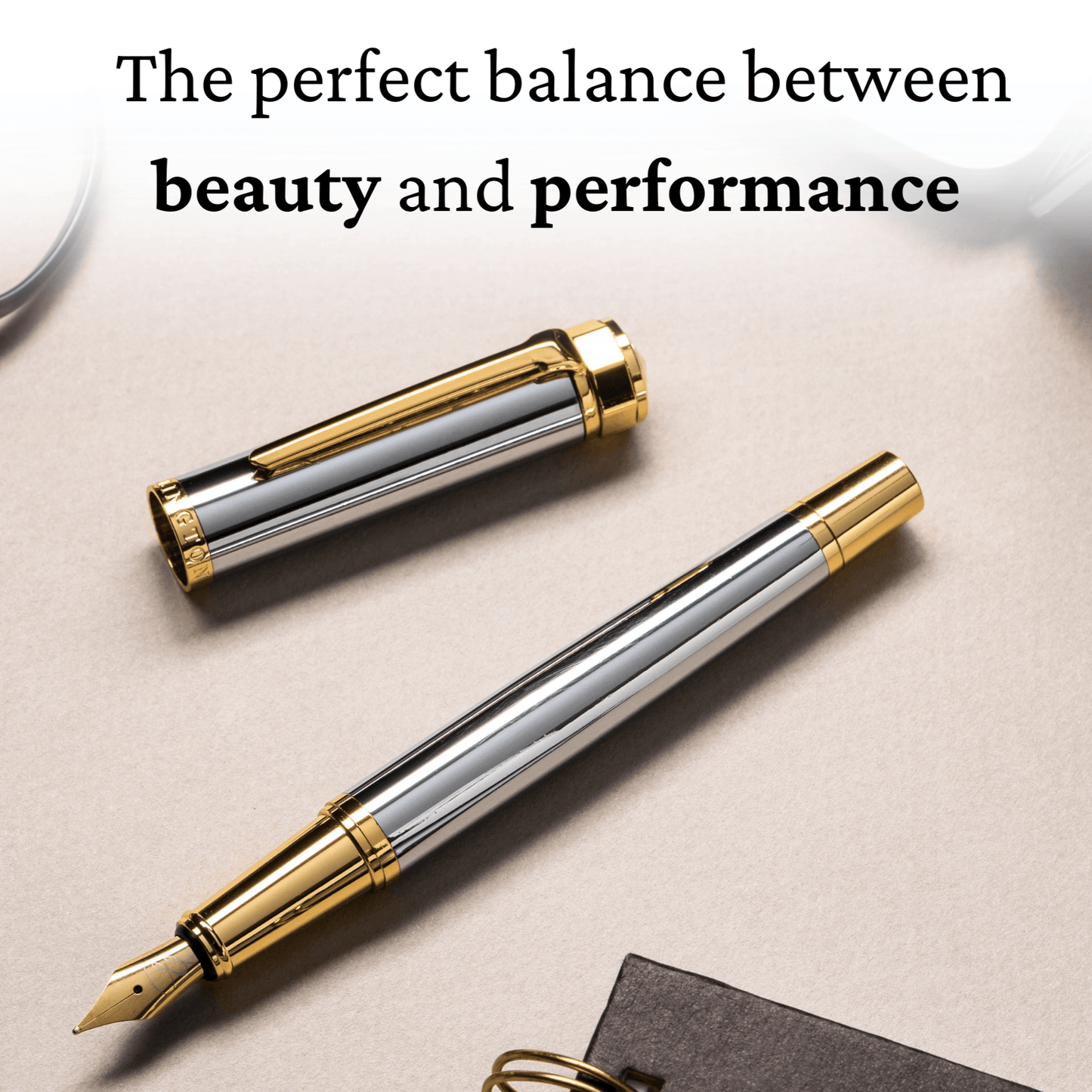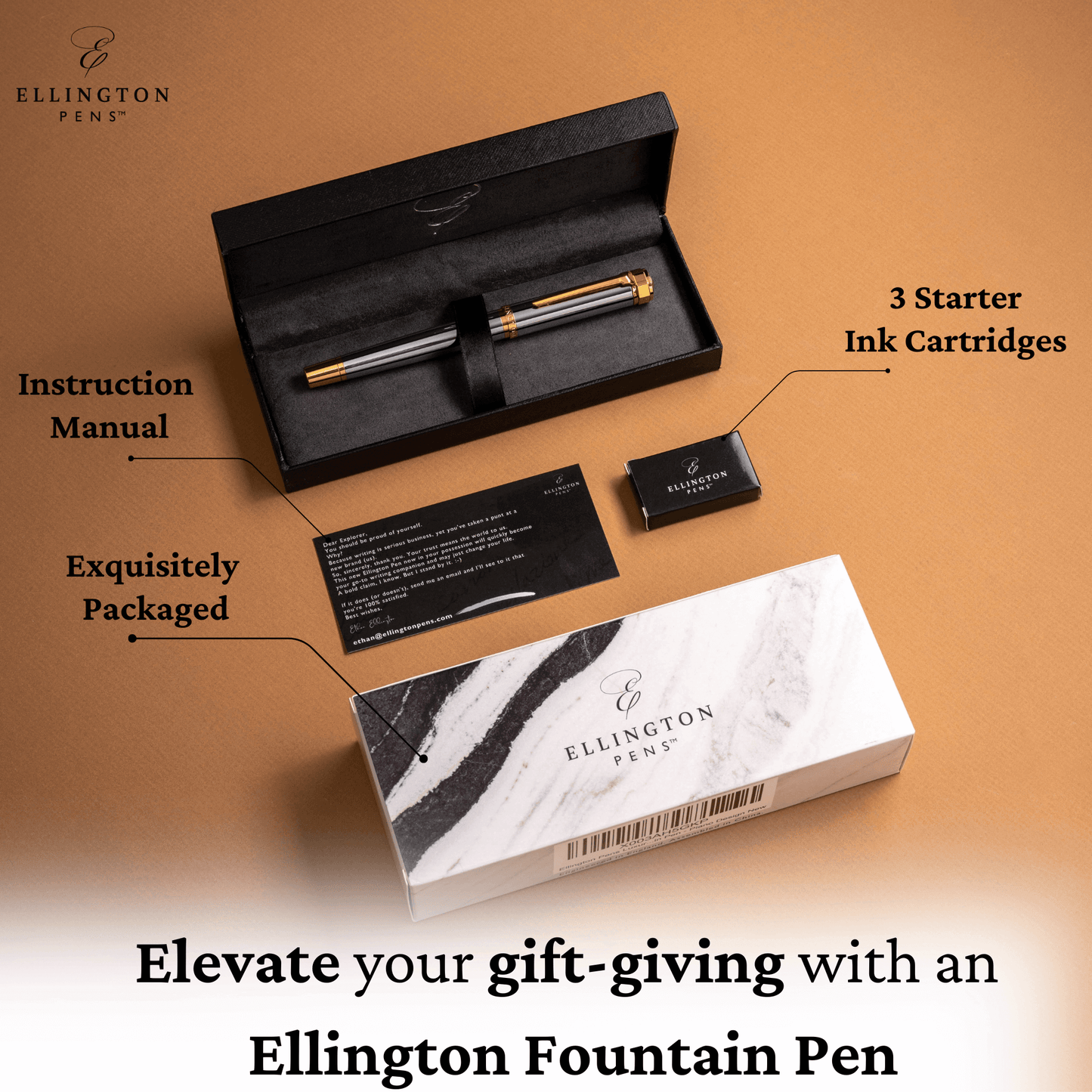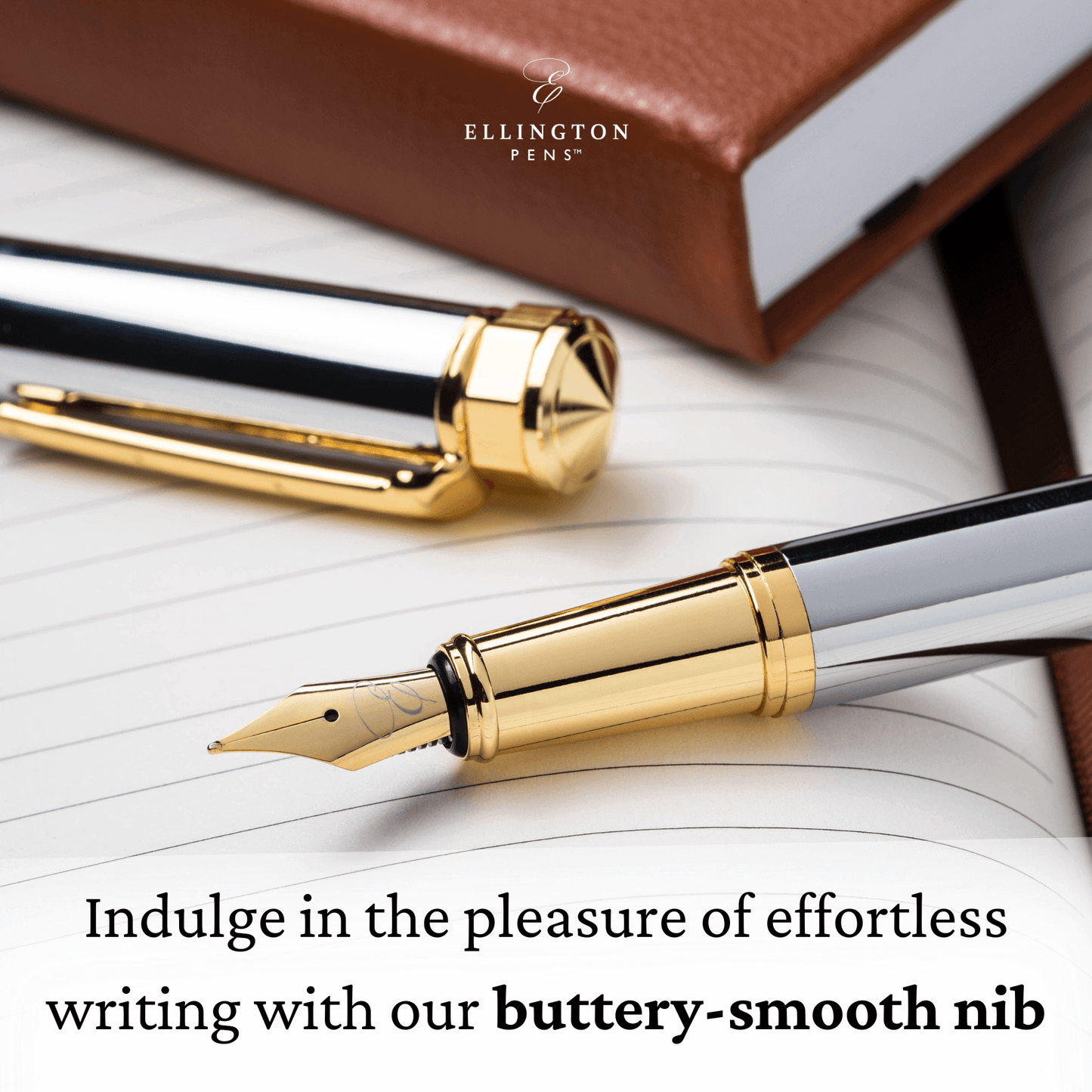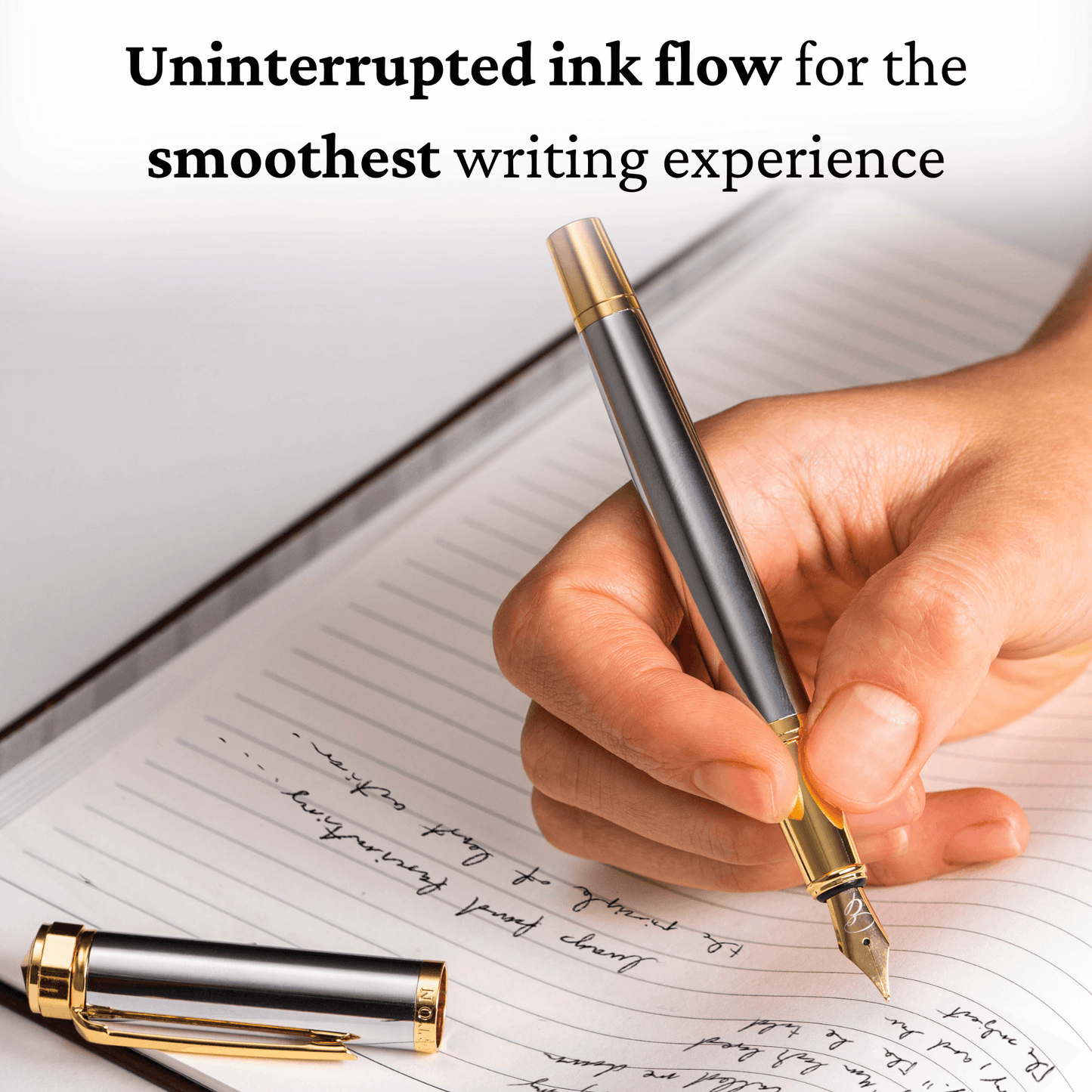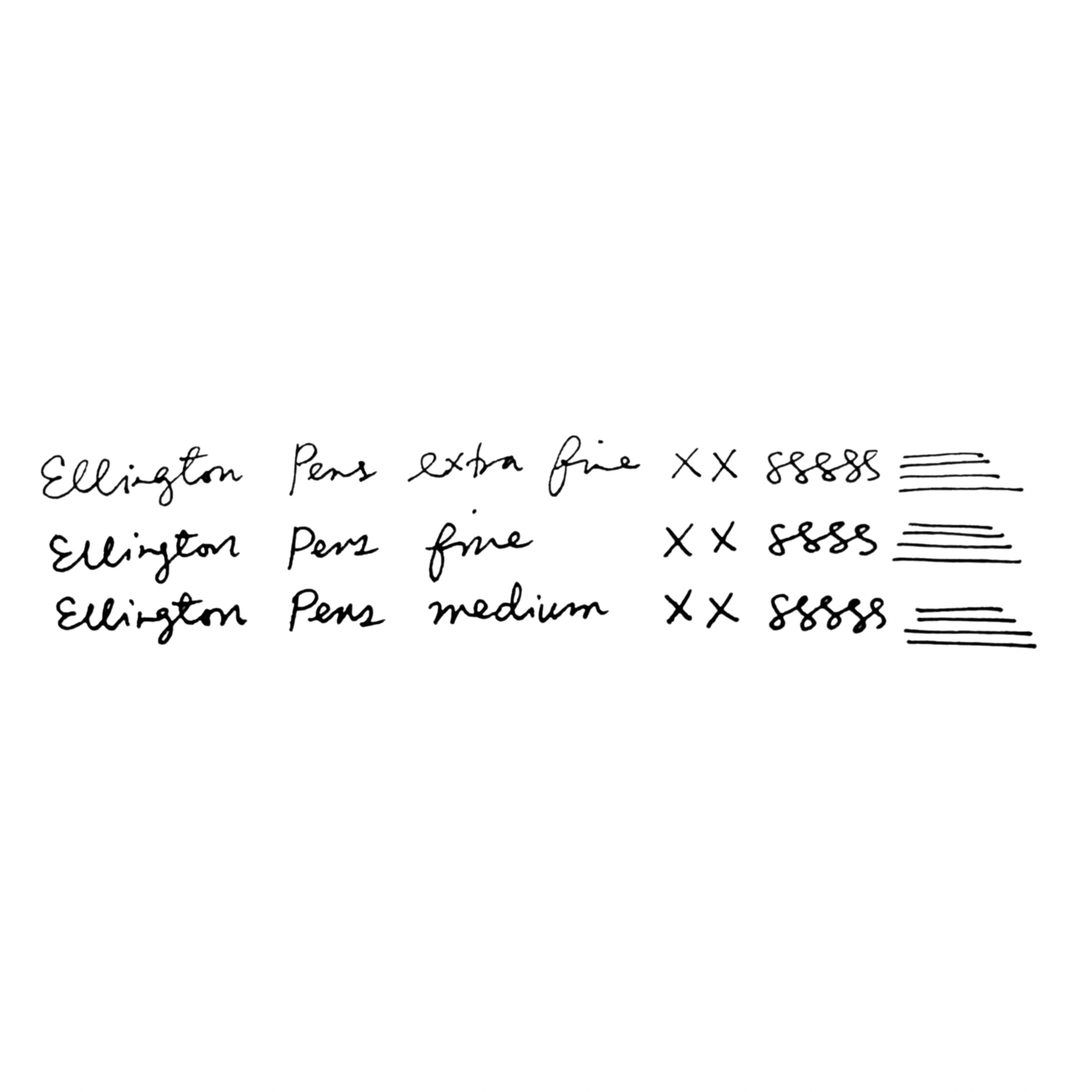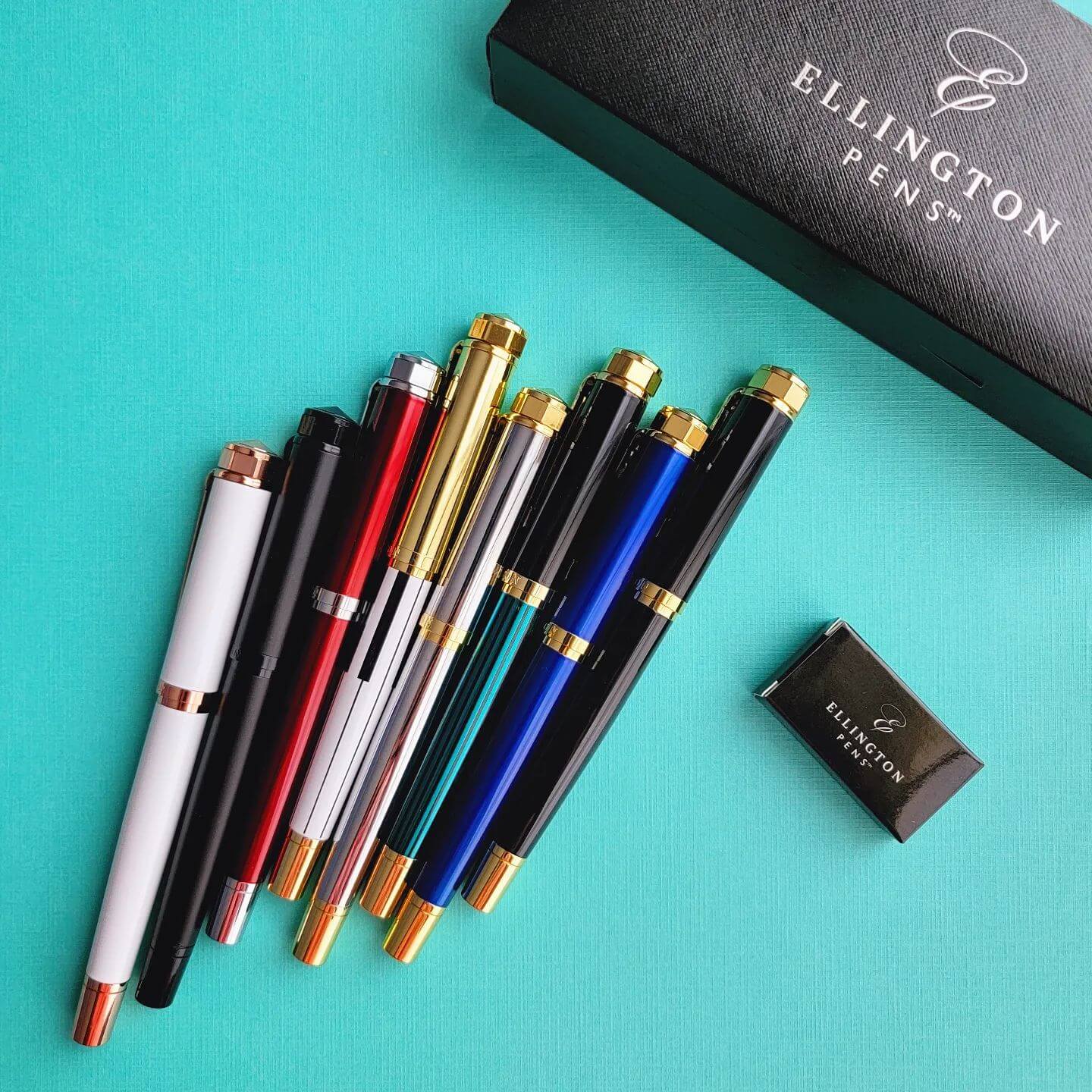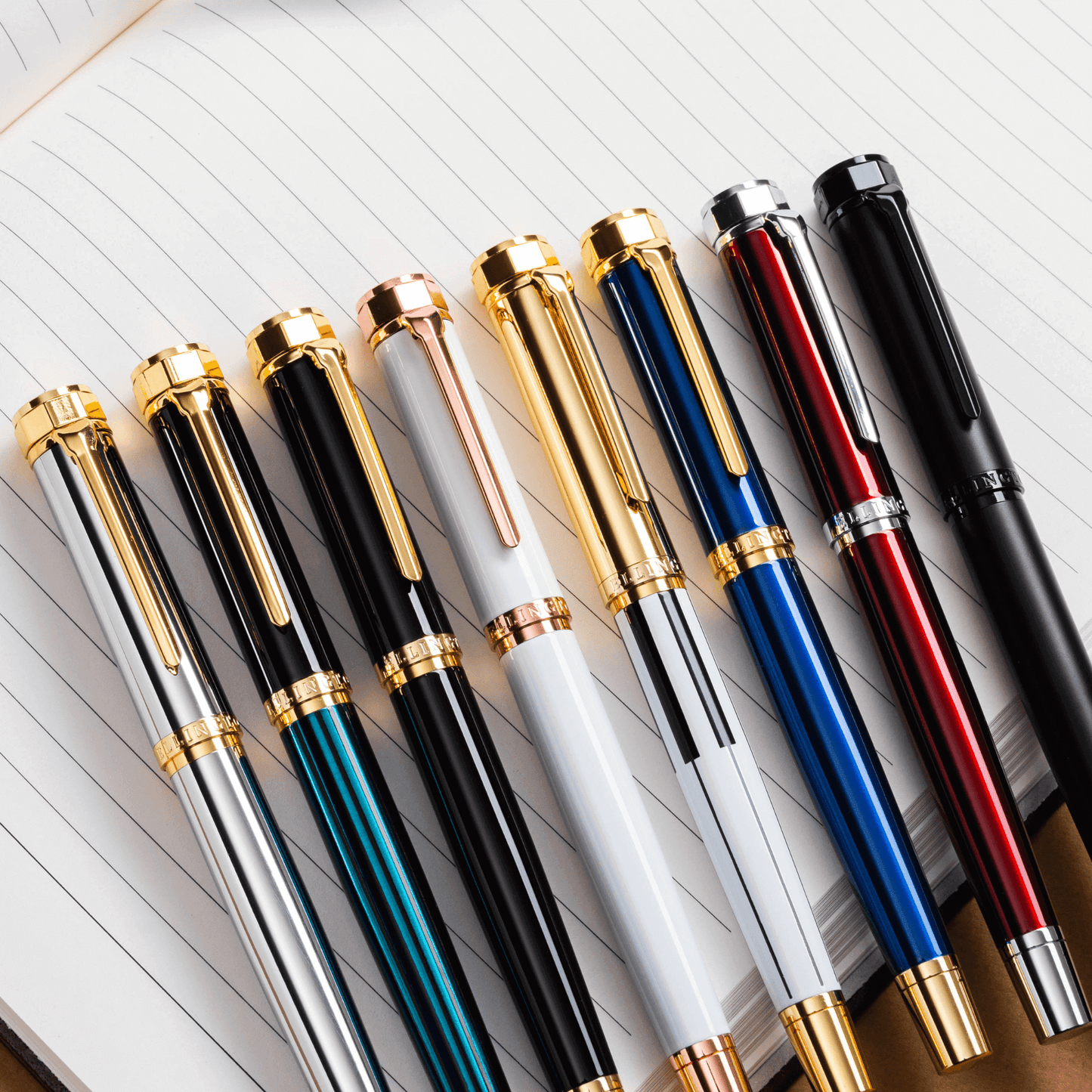 Worldwide Shipping

All orders before 5PM are shipped out on the same day, with secure tracking provided within 24 hrs of shipment!

1 Year International Warranty

For your complete peace of mind, your purchase is covered by a hassle-free 12-month warranty.

Smoothness Guaranteed

A smooth writing experience or your hard-earned money back!
SURPRISINGLY IMPRESSIVE
An excellent pen for its price range: Smooth, flowing lines without any scratchiness or resistance whatsoever, always performing without any clogging.
UPDATE: After 2 months of extensive daily use, this remarkable instrument has not once ever failed to perform! It is perfectly weighted when posted, responds instantly and has never required any coaxing or jumpstarting. It works as a reliable pen should: never standing in the way of an idea and its transference to paper. I will be purchasing another soon.
Thank you for your kind words, Deborah. We're so happy to hear that you love your Ellington fountain pen! It was designed with writing enthusiasts in mind, and we're glad to know it's living up to your high standards. Thanks again for choosing Ellington and we hope you'll continue to enjoy using it for many years to come.
Honestly I love it- I really do
I was so excited to test this pen out. I got the black and gold one. The packaging was very good, like most fountain pens at this price range.
I immediately liked the weight of the pen and was happy that the manufacturer decided to include a refillable ink reservoir along with the free cartridges. For some of the name brands you have to purchase it separately.
My idea was to fill the reservoir with my favourite ink, but decided to test the ink cartridge included anyway. The ink was black and very wet.
About the pen nib - must be a medium size nib and its very wet and I prefer a wet nib. The flow is very good.
I love the broken edges it create when you swiftly move it through the page.
Overall Im pretty happy and excited to pick up this pen every time and it stays on my desk. The manufacturer makes a really bold claim that this pen will soon be your go-to writing companion .
I can assure that it may be true in my case- I take some time to really like a pen- but I find myself using this one more often than I would normally use a new pen.
Lets see how this goes. Thanks for this pen.
Thank you for your wonderful review of the Ellington Fountain Pen! I'm glad to hear that you are enjoying it so much. The weight and feel of the pen is really what sets it apart from other options in this price range, and I'm happy to hear that you appreciate the refillable ink reservoir. Our team tries hard to make sure that each detail of our pens is perfect, and it sounds like we have succeeded with this one.
The medium size nib is definitely a favorite among many users, as it provides a good amount of control while writing. The wetness of the nib can be adjusted by changing the amount of pressure applied while writing, so it's easily customizable to fit your needs. I'm glad to hear that you enjoy the broken edges created by the pen, as they really add character to your words. Thank you again for choosing Ellington Pens!
Must Buy!
This is an amazing pen. I absolutely love it. I loved it so much that after my first order, I ordered two more! It does not leak, it is beautiful, it writes so smooth! It is worth every penny, dont second guess and buy it!
What perfect pen!
This is truly what was stated about it. Smooth nib, well balanced. I can write for days with pen. Absolutely love it!
Thank you for your kind words about our fountain pen, Alfie. We're so happy to hear that you love it! The design is based on classic principles for a reason--we think it's the best possible option out there. Thank you for choosing to write with ours.
Very Nice Addition to My Collection
Great pen! Excellent weight in hand!! Smooth & beautiful writer!!!